Testimonials
PERFECT CONFIDENCE BOOSTER
This dress is absolutely amazing. It's so comfortable and flattering!!! The material is thick enough to hold in everything but still is so comfortable. Perfect for summer days and can be easily dresses up for the office or date night. I have gotten so many compliments on this dress, this will definitely be my summer staple. It's one of those dresses that gives me a little confidence booster. Please make this in more colours because I will buy them all!!!
- On the Kaitlyn Rib Knit Dress
This is so incredibly soft! The color is fabulous. Great attention to detail with the pink zipper to match the cuffs.
- On the Stella Saves Fern Zip Up  
Another must have!
This piece came in my northern nana box. Birch knows best. I have worn this soo much. It's the perfect layering piece for cold winter days.
- On the Merlot Polartec Fleece
THE MOST BEAUTIFUL AND BALANCED.
I absolutely love this scent and the candle seems to burn for so long. I've had three and I even burn in the summer, not normal candle time. A beautiful gift.
- On the Flora Candle
BETTER THAN EXPECTED !!!
First the material is so soft, yet still so rich. I had something similar from a bigboxco. and it was see through and looked thin across my chest and thighs. This material is forgiving and keeps it's cool when it's expected to work hard. Fits true to size. XL, DD chest and big meaty thighs and thick arms. So versatile, beautiful, and comfortable.
- On the Sierra Turtleneck Dress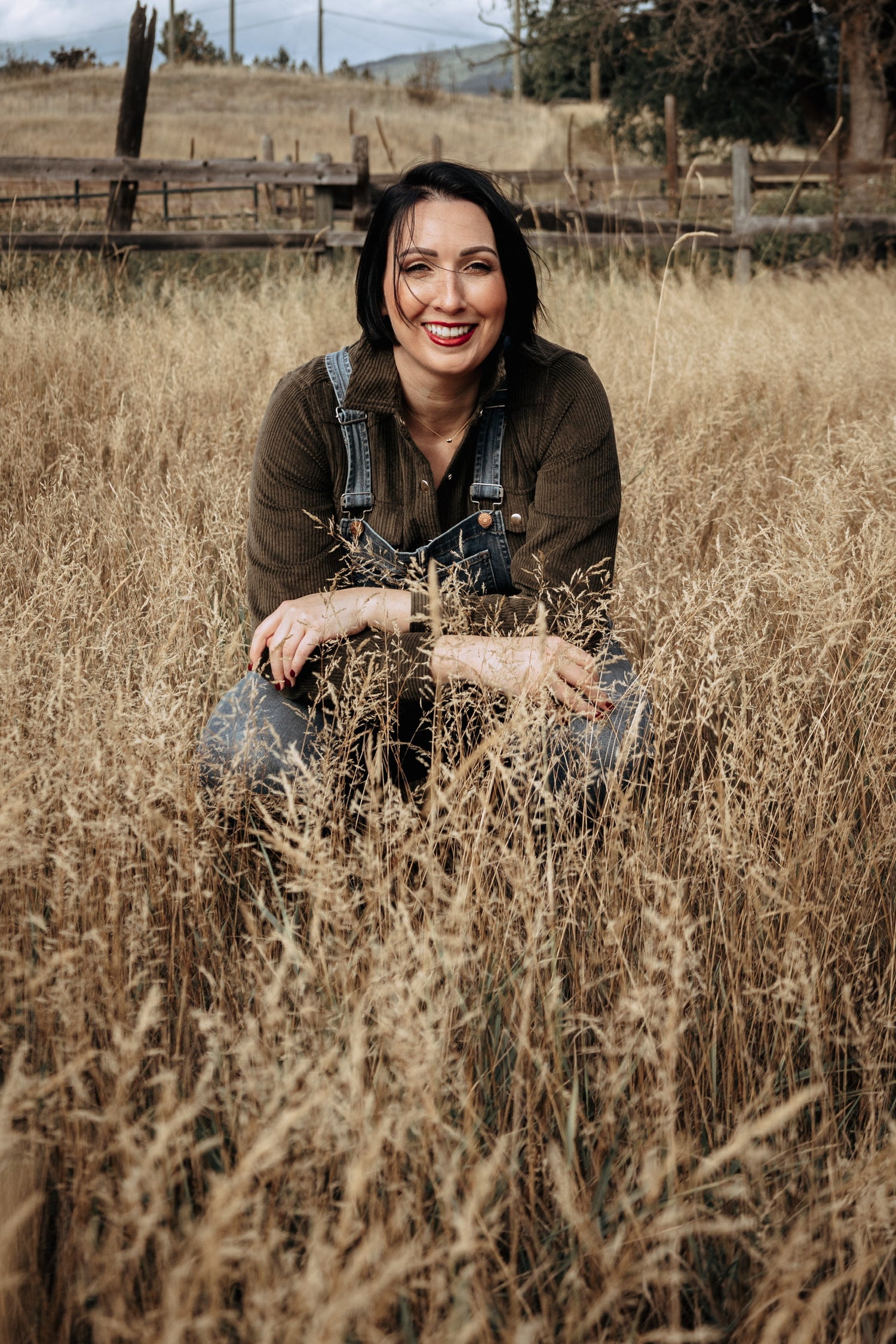 The Boss Birch
Sierra
The BAUS of the HAUS! The brains behind the store we call Birch Hill Studio. The creator and Designer of HausOfBirch, not to mention finding Canadian brands to carry in the shop and online and somehow keeping her cool at all times. She is a strong ass Gemini through and through which is why she makes such a great business owner, never a hesitation in what she wants and how she wants it. But keep in mind she is one of the funniest humans we have ever met and keeps us laughing all day everyday until we cry. She will always be the person that stands up for you when you have been wronged and never backs down for what is right. Harris, we love you, you are truly one of a kind.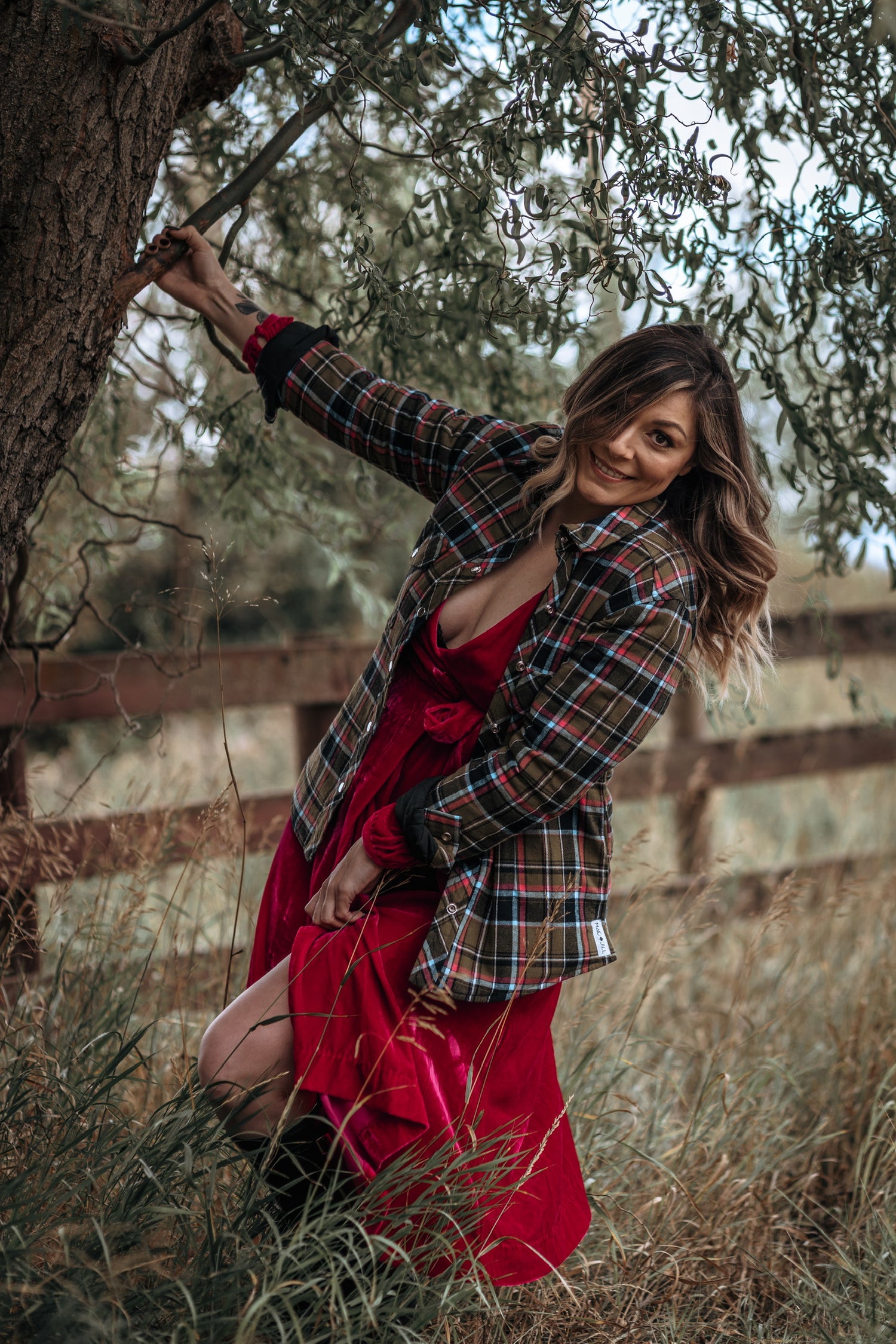 Kaitlyn
Executive Assistant/Director of Operations
My number 1, my second in command, the official Birch Hill Studio Hype Girl! Kaitlyn has been with me since day 1, she was a server at mine and Gerran's restaurant in Terrace, I instantly got a good vibe and asked her if she would be interested in packing up her life and moving to Vernon to run my store, she of course said yes.We painted the first BHS location just the 2 of us with a tiny Stella at our sides! Now, she keeps the whole team ticking and makes sure I cross everything off my list, she handles the logistics of some very exciting collaborations with Canadian influencers and smells the jars I fart into with blind faith! But most importantly she's Aunty Kaitlyn to my Stella (I'm aunty Sierra to baby Frankie) and the bratty little sister to my husband…she's family.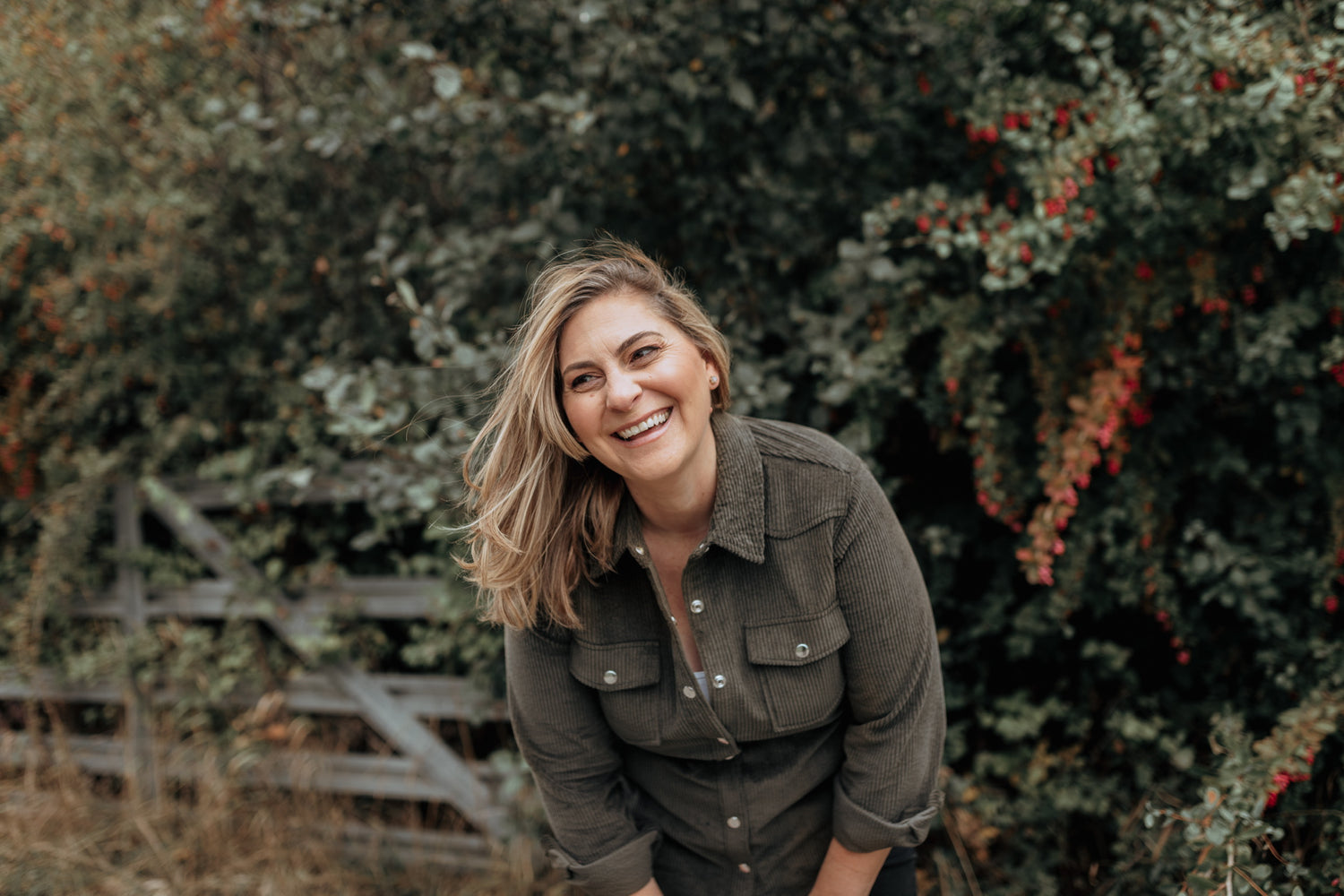 Trish
Warehouse Supervisor

Oh Patricia!

She hates it when I call her that. Trish handles all things inventory, systems and procedures, online orders, shipping and receiving and brought much needed organization to Birch Hill Studio. She keeps the shelves in the warehouse tidy and easy to access, she gets a major lady wood when we have a shit ton of orders and they're packed and stacked in an orderly fashion. Trish adores Canadian pop culture, runs her own business called Renewal Wellness and sends us endless snaps of her cat, Rosco. Wanna get on her good side?? Bring her a COBBS cinnamon bun.

HausOfBirch
Welcome to Birch Hill Studio. We are indigenous-owned and female-operated. We like to live a cozy but fashionably Canadian lifestyle. We are salt-of-the-earth women who love a good laugh. Our storefront is located in the beautiful Okanagan Valley, or THEOKV, in British Columbia, Canada. The in-house brand, HausOfBirch, is designed by Sierra Harris, the Baus of the Haus. HausOfBirch items are Canadian made. We are proud to use ethically sourced, premium materials.

Yes, we carry more than just HausOfBirch, but focus on items designed or made in North America.